About Dave Maffris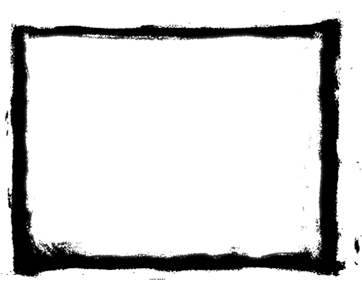 FROM CHICAGO TO BOSTON TO NORTH CAROLINA
Dave's Bio
Dave Maffris is a pianist, composer and producer living in working in the Southeast Coastal North Carolina area. Dave spent the last 39 years in Boston, MA, and moved to NC recently to pursue involvement in the local music scene. Originally from Chicago, Dave began studying classical piano at age 6, using his relative's piano until his family purchased his first piano the next year. After studying privately for several years, Dave studied for a couple of years at the Northwestern University School of music. At 13, Dave became popular at functions by performing all the latest hits on piano, and his success lured him away from the world of Classical music to to pop. By age 14, he joined his first band, The Sonics, who performed professionally throughout the Chicago area throughout his 4 years in high school. The Sonics played all the top-40 hits of the era, with particular attention to the R&B classics. The band also received a recording contract offer from Mercury Records when they were 15, combining their ability to perform cover tunes with their own original work.Dave composed his first songs that year, and began writing constantly, which continues to this day. After high school, the Sonics spun off to become The Original Booke, a pop/rock band with a more progressive feel along with theR&B roots of the Sonics.
For a while after the Original Booke disbanded as members went to college and the military, etc., Dave began performing different styles of music as well as his own songs. After many years of playing in rock, and R&B bands, Dave had developed an interest in jazz, particularly jazz fusion. Dave performed in the fusion band, Metaphor, in Chicago in the 70's, mixing fusion with bebop styles. He also performed his own songs as a singer-songwriter in various clubs in Chicago. After moving to Boston in 1978 to attend graduate school, Dave performed in a Dixieland band based in Sherborn, MA, and later with two different R&B bands in Massachusetts. At this time, he also began to play mainstream jazz and studied with some noted jazz teachers. For the past 25 years, Dave has been performing mainstream jazz with the Kelly Clark Quartet, and he has released three CD's of original contemporary jazz. Dave produces his own blend of original "smooth" jazz, with influences from many genres of music, including classical, traditional jazz, rock, pop, country, folk, and World music. Thus far, Dave has produced 3 CD's, Dreamer (2010), Seasons (2012), and Moods (2014).
Dave returned to his musical roots this past October, 2015, by serving as keyboardist/lead singer/and Musical Director for the reunion of the Sonics, now called SONICMEN. The band performed new versions of their old songs live for the first time in 20 years for an appreciative crowd in Des Plaines, IL, and the band is planning future dates and expanding their reunion tour in 2016. Since moving to North Carolina Dave has played w Coastal Blues, and is performing jazz standards in the area weekly. Dave also sits in with area bands at times.
Dave's music incorporates a blend of styles, but always has improvisation and strong melodies at it's core. It pays homage to the music of the Pat Metheney Group, Jeff Lorber, Yellowjackets, and The Rippingtons, with a 2nd helping of Steely Dan, The Beatles, Santana, and many other diverse artists. Dave's piano playing is highly original, and his creativity as a singer, composer, arranger, and instrumentalist make him stand out among the independent artists in the New England area.
Visitors
435 views since Tuesday, 28 February 2017.
 Photos